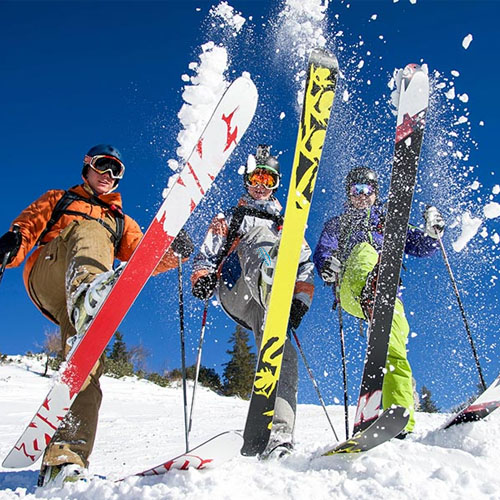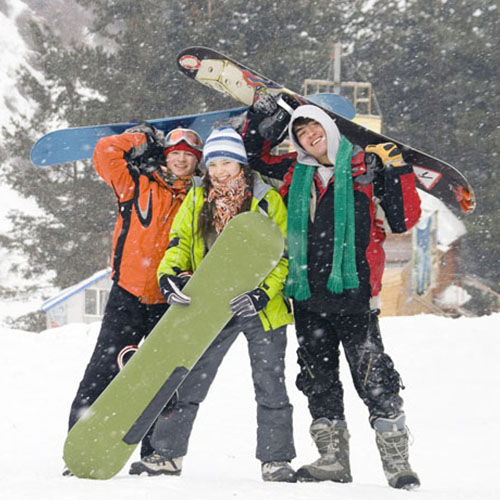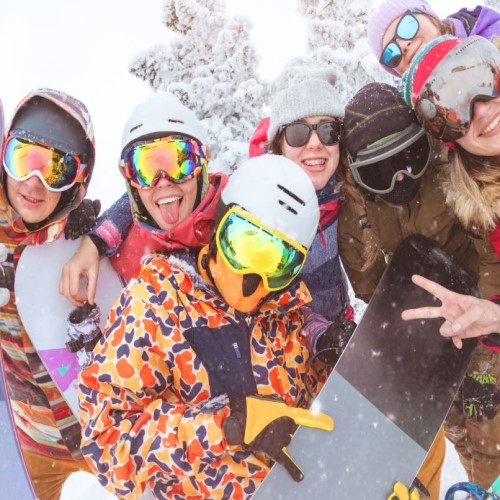 Discover Skiing or Snowboarding - Group Lessons
NEW!  Group Lesson Package for Never-Evers 
GROUP LESSONS for Ages 8 to Adult  
Great Group Lesson Package for those that have never skied before, for the absolute beginner!
Includes: 4-hour lift ticket, 4 hr rental of Skis or Snowboard, Helmet, and a 1-hour group lesson. (4 Hrs Total)
You will be placed in a small group with others.
Excellent Value and Tons of Fun on the Best Learning Terrain!
Lesson Time: 11:00 pm Sharp OR 1:30 pm Sharp.  Advance Booking 24-48 Hr is Required.  (Available daily during the Holidays, Weekends, and March Break.)
Price: $139.83 per person PLUS HST (Payment by E-transfer is required immediately after the booking)
IMPORTANT: Please arrive a minimum of 1 hour prior to lesson time for paperwork and rental fittings. Late arrivals may not be accommodated.
Discovers are an introduction to skiing or snowboarding. It is a wonderful program to try for ages 8 to adults and if you love the introduction and want to advance with Private Lessons, they are available by calling the snow school for details at 905-649-2002 EX 22
AVAILABLE GROUP LESSON DATES & TIMES:  
December 27 – 11:00am or 1:30pm
December 28 – 11:00am or 1:30pm
December 29 – 11:00am or 1:30pm
December 30 – 11:00am or 1:30pm
December 31 – 11:00 am ONLY (We Close early for New Years Eve).
January 01 – 1:30pm ONLY  (We open late on New Years Day).
January 02 – 11:00am or 1:30pm
January 03 – 11:00am or 1:30pm
January 04- 11:00am or 1:30pm
January 05 – 11:00am or 1:30pm
January 06 – 11:00am or 1:30pm
January 07 – 11:00am or 1:30pm
January 08 – 11:00am or 1:30pm
*IMPORTANT: Children under 8 years will not be permitted into the group.  There are no exceptions & ID is required.  Children 8 & over MUST be accompanied by a paying/skiing adult after the lesson is finished. Parents & Visitors are NOT PERMITTED to accompany the child onto or beside the Magic Carpet unless the adult is in the program.  Viewing is off the snow in designated zones).  Please refer to Private Lessons for children 7 and under.  We cannot accommodate young children in these large groups.  To avoid disappointing your child, please call 905-649-2002 x22 to book a private or click here to request a private lesson.
* Please note NO Refunds on late or missed lessons. Not Transferable. Must be used by the season's end.
---
Customers must call 24 hours in advance to book & pay for the Discover Skiing or Snowboarding Programs.
---
Please call the Snow School at 905-649-2002 ext. 22 to make your bookings.
* walk-in bookings cannot be accommodated.
---
---