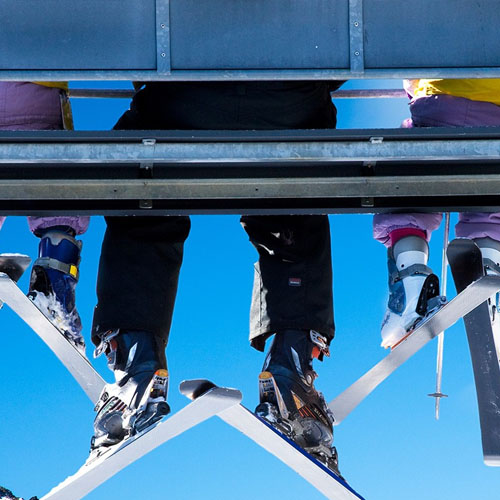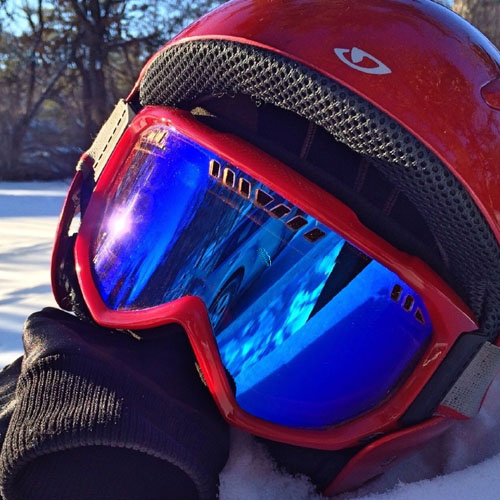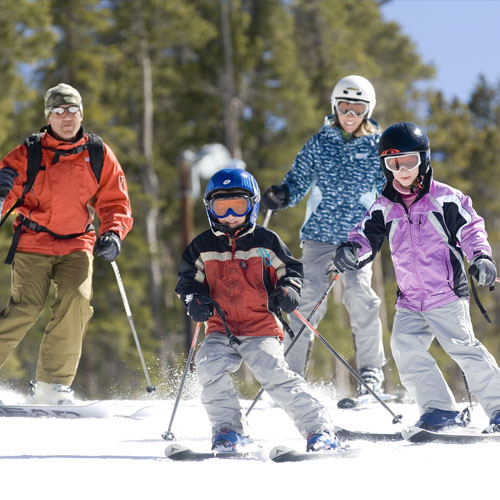 +Add Person | VIP Private Program 2021 Age 3-Adult
Add Person VIP Private Program Ages 3-Adult 2021
For customers that have already bought an 8 Week Private Program for one person and now need to add another person.
Price: $652.21 plus HST
Note: Only buy this item if you have already registered a first-person for a Private Program.
Important Please Read:
Terms & Refund Policy
Description
Additional information
COVID-19 Protocols
• Your 8-Week Program includes 7 Lessons & 1 Ski Day • Program Lessons will NOT take place on Family Day Weekend. • Your Ski Day – Program Passes are valid on Mar. 06 or 07 for skiing or snowboarding. • All programs require pre-registration. • Please Register Early. • Program Passes are included in the program fee and are valid open to close on the day of your program. • Programs can be closed at any time prior to start dates as a result of full participation. • Lessons and Programs WILL RUN IN ALL WEATHER CONDITIONS. • Please plan your dress accordingly to Dagmar's weather conditions and daily forecast • There are NO REFUNDS for late or missed lessons. • A Make-Up-Day with a lesson is provided on Mar.06 or 07 if Dagmar Ski Resort Must Close on your program day. • One extra ski day is available without a lesson on Mar.13 or 14 weekend for parents who miss a class due to extreme cold temperature such as -25 without the wind chill. • If a Make-Up-Day is provided on March 06 or 07, you ski day will be held on March. 13 or 14. • Programs MUST be cancelled a minimum of 3 weeks prior to start date. • All refund services include a non-refundable administration fee of $53.10 plus HST per person • There are no refunds once the program starts. • Refunds for special exceptions; with a Doctor's Note, a pro-rated amount may be credited less administration fee. • Helmets are Mandatory for all program participants. STRICTLY PROHIBITED • PARENTS & VISITORS MUST NOT BE WALKING ON THE SNOW. • All Parents and Guests MUST HAVE A VALID TICKET. • Please RESPECT this very important safety notice. Where you may be walking, without realizing it, could be THE SKIERS & SNOWBOARDERS LANES and are strictly for the skiers/riders and not for a casual walk-about. For the safety of everyone, please abide to this rule. Failure to abide will result in having to leave the premises. We understand the importance of being with your child. • Dagmar has introduced a Special Walking Ticket; that is available for purchase for non-skiing parents to use at the Magic Carpet Area Only. You will be required to understand the responsibility of staying within the bounds of the Magic Carpet. Please see details in the Private Lesson Section of our brochure or website.
PLEASE READ THE FOLLOWING CAREFULLY
Refund Policy Including Covid-19 & Terms and Conditions
COVID-19 Refund Policy
Should Government and/or Health Authorities require Dagmar Resort Ltd. to close
• prior to or after opening the your products may be deferred to 2021/2022 season or the following refund/credit policies will apply:
Prior to Opening Day:
• 100% refund for payments received by E-transfer or Cheque
• 90% refund for Credit Card purchases or 100% Refund on Dagmar Gift Card
After Opening Day and for the Remainder of the Season:
Season Passes
Credit notes will be applied towards the next season 21/22 in the following amounts
December 15th to January 01st, 2021 - 70%
January 2nd - February 01st 2021 - 40%
February 2nd - March 01st 2021 - 20%
March 2nd - March 15th 2021 – 10%
Programs and Camps:
Will be pro-rated by the number of cancelled days and credit notes will be applied to next season
*Dagmar's regular refund policy applies to other refund requests.
Please be advised that at any given time during the Covid-19 Pandemic
Days and hours of operation may vary; always check ahead before visiting.
Limit the daily number of skiing/boarding guests indoors and outdoors.
The number of daily non skiing guests will be restricted.
Require all guests, including pass-holders, to "sign-in" for contact tracing purpose.
Dagmar Refund Policy
Refunds are not guaranteed and are at the sole discretion of Dagmar Management. If a refund is approved a $53.10 +HST administration fee will be applied to each item refunded. No Refunds after December 1st.
Season Pass & Programs:
You will receive a refund, less $53.10 +HST Administration fee for each pass or program if you request a refund before December 01; You may request in writing to transfer the pass or program to next the season. After December 01, there will be NO REFUNDS. Once a purchase is made it is your responsibility to pick-up at your convenience when Dagmar is open. All products expire at season's end.
During Ski Season:
To receive a prorated Credit Note for the next season Pass or Program due to accident or illness, it is solely at the discretion of Dagmar Management and a doctor's note may be required. The Seasons Pass must be returned.
Discover Programs, Lift Ticket, Area Lift Ticket and Rental Equipment:
No refunds will be issued, but may be used the following season with authorization from Dagmar If there is an increase in price the difference may be paid.
Coupon Books, 8 Packs of Lift Tickets and Packs of Lessons.
No Refunds will be issued. Products expire at season's end.
Lost Product will NOT be replaced. You are responsible for your product after purchase.
Lift Tickets that fall off or are lost:
Lost ticket will NOT be replaced. You are responsible for your ticket after purchase.
PLEASE READ THE FOLLOWING CAREFULLY
CONDITIONS OF SEASON PASS, PROGRAMS & ALL PRODUCTS OR SERVICES PURCHASED
Dagmar Resort Limited reserves the right to revoke or remove the season pass privileges or any person not complying with ski area rules. This includes bad behaviour and foul language. The season pass or ticket may be removed by any of our Management or the Ski Patrol.
Season Pass & Tickets must be worn on the arm or jacket while skiing and visible to Dagmar Staff. Loops are provided; Arm-Bands are available for sale. Keeping your Pass safe is your responsibility.
Season Passes are NOT TRANSFERABLE. Attempted transfer will result in the immediate removal and termination of the pass.
Lost or Stolen Season Passes must be reported immediately to the office. A charge of $75.00 will apply for a first time replacement, a second replacement is 50% of pass cost.
If a Season Pass is forgotten, a lift ticket must be purchased. Regular rates will be charged for occurrences.
Season Passes are not refundable. Passes or tickets are not prorated.
Season Passes or any other products not picked up, will NOT be refunded or credited. Once a purchase is made it is your responsibility to pick-up at your convenience when Dagmar is open. All products expire at season's end.
Cash, E-transfer, Cheques, Visa or MasterCard are accepted. NO CHEQUES after December 1st.
Each purchased product is subject to a non-refundable administration fee of $53.10 +HST at the sole discretion of Dagmar Resort.
All purchases made in error or duplicated are subject to administration fees.
Parent or guardian's signature is required for persons under 18 years of age.
Proof of age or student card may be requested when purchasing a Season Pass.
Dagmar Reserves the Right to deny any persons entry to its facility at its sole discretion.
Bullying of any kind in person or on social media is not acceptable and will not be tolerated.
DAGMAR RESORT LTD RESERVES THE RIGHT TO MAKE ANY CHANGES, INCLUDING CHANGES TO PRICES, DATES, And SCHEDULES & LIFT OPERATING TIMES. DAGMAR IS NOT RESPONSIBLE FOR LOST OR STOLEN OR DAMAGED EQUIPMENT, PERSONAL BELONGINGS or LOST PURCHASED PRODUCTS. BULLYING OF STAFF BY CUSTOMERS IN PERSON OR ON SOCIAL MEDIA IS NOT ACCEPTABLE AND WILL NOT BE TOLERATED. DAGMAR RESERVES THE RIGHT TO DENY ANY PERSONS ENTRY TO its FACILITY AT its SOLE DISCRETION.
BEWARE OF SKIER'S RESPONSIBILITY CODE. I hereby absolve Dagmar Resort Limited, its employees and instructors from all claims from damages or injuries sustained by myself or all listed dependents.
Description
Add Person VIP Private Program Ages 3-Adult 2021
For customers that have already bought an 8 Week Private Program for one person and now need to add another person.
Price: $652.21 plus HST
Note: Only buy this item if you have already registered a first-person for a Private Program.
Additional information
| | |
| --- | --- |
| Start Date | Jan. 09, Jan. 10 |
| +ADD HELMET RENTAL ($78.76) | YES, NO |
| +ADD EQUIPMENT RENTAL ($199.12) | YES, NO |
COVID-19 Protocols
COVID-19: GUEST RESPONSIBILITIES FOR LESSON PARTICIPANTS
THE GOOD NEWS…
o The nature of our sport of skiing/snowboarding is a physically distanced outdoor activity!
o You are in open outdoor spaces, and in fresh air.
o You already wear face coverings, gloves and goggles as a main component of your skiing attire!
o You can play in an outdoor activity and take advantage of the mental and physical benefits
o Lesson experiences are outdoors, not indoors!
HELP KEEP OUR SKI SEASON SAFE: GUEST RESPONSIBILITIES
o A safe snow experience is the responsibility of everyone
o Guests are expected to adhere to the Government hygiene, cleanliness and physical distancing guidelines as well as the guidelines outlined by Dagmar Resort Ltd. and My Snow School Inc.
o Please see www.skidagmar.com to view Dagmar Resort Ltd. Covid-19 protocols for keeping guests safe.
o All protocols outlined are subject to change based on the updates and recommendations from public and regional health authorities and Dagmar Resort Ltd. and My Snow School Inc.
FEELING ILL:
o If you or your child is feeling ill, YOU MUST STAY HOME
o Please know the Covid-19 symptoms. A list of symptoms can be found at www.ontario.ca
AT HOME WELLNESS CHECK:
o At-home Wellness Check and Temperature Check is mandatory prior to arriving
o Your temperature cannot be above 37.8 Degrees Celsius.
o To view all signs and symptoms of Covid-19 please go to www.ontario.ca
o If you are uncertain of your symptoms, use the Government on-line self-assessment test at (https://covid-19.ontario.ca/self-assessment/) or Telehealth at 1-866-797-0000 for further guidance and to determine if you can come skiing or if a Covid test is required.
o If a Covid test is positive, and you were visiting Dagmar Resort Ltd., please contact the Snow School for contact tracing purposes.
GENERAL WELLNESS RESPONSIBILITIES:
o Frequent Hand washing and sanitization is necessary. Use hand washing/sanitizing stations provided.
o Practice physical distancing of 2 metres between non-household members.
o Avoid touching your face, eyes, nose and mouth
o Cover your mouth and nose with a tissue when you cough or sneeze or sneeze/cough into your elbow
o Stay informed on Covid-19 information and updates
o Mask wearing is mandatory while indoors and must be worn outdoors when physical distancing of 2 meters is not available
o Follow all signage and directional signs at Dagmar Resort Ltd. and physical distance markers on the floors for yours and others wellbeing.
o Clean and wash PPE and personal sports equipment/clothing frequently
TO PROVIDE THE SAFEST LESSON EXPERIENCE FOR OUR GUESTS AND OUR EMPLOYEES:
o CHILDREN AGE 3 AND 4: As a result of the impacts to the season from Covid-19 and to provide the safest experience for our guests and employees, group lessons will not be offered to children age 3 and 4. Private and semi-private lesson options are available.
o LESSON PROGRAM PHOTOS: Unfortunately photos for program passes will no longer be taken in-house. PLEASE EMAIL A PHOTO A MINIMUM OF 1 WEEK PRIOR TO THE START DATE OF THE PROGRAM. This applies to participants in our 8-week programs only.
o PARKING: Find a designated parking space in the parking lot.
o CHANGING INTO CLOTHING/EQUIPMENT: Please use your car as your "base camp" for changing clothing and equipment as much as possible this season! The lodge capacity will be limited this season. A quick-changing room will be available in the West Lodge with limited space and a time limit of 10 minutes of use. Storage options for personal items will not be available.
o READY TO SKI: Be dressed and ready to ski! Please prepare your child to be outdoors for the duration of the lesson (1 hour or 1.5 hours). Dress appropriately for the weather!
o PPE: Face coverings, gloves and eye protection are mandatory to be worn during the lesson. An appropriate face covering for skiing can include a neck buff, balaclava, neck warmer or face mask. We understand this may be difficult for children under the age of 6. Please try to get your child used to wearing a winter mask and eye protection.
o EXTRA TIME: Please be kind and patient this season! With capacity restrictions, your wait time could be longer. Please plan ahead.
o THE LODGE: 1 Adult per child may enter the lodge (if needed) for purchasing, washroom use, rental equipment pick up, food & beverage. Masks are mandatory to be worn inside the lodge at all times. Sanitize hands before entering the lodge. All other additional family members must remain outdoors.
o VIEWING THE LESSON: Yes you can view lessons….outdoors! Lessons can be viewed in the designated viewing areas. Please limit the numbers of viewers as we have capacity restrictions outdoors. Walking on the snow and around the slopes is not permitted. A Parent Walking Ticket can be purchased for non-skiing parents for use on the Magic Carpet area once the lesson is finished.
o LESSON MEETING AREAS: Lesson signs are big, clear and physically distanced. Look for them at the bottom of the Magic Carpet lift.
o WASHROOM BREAKS: If your child requires to use the washroom during the lesson, you will be called on your cell phone to take them. The Instructor cannot take children to the washroom this season.
o COLD CHILDREN: If your child is cold during a group lesson and the rest of the group is not cold, you will be called on your cell phone to adjust clothing. If the whole group is cold, the group will enter the lodge and sit at physically distanced seating areas. We are trying to limit the number of guests entering the lodge.
o MINIMAL PHYSICAL CONTACT POLICY: Your instructor will follow this policy which unfortunately includes no hugging, minimal clothing adjustments, no nose wiping, no hand shaking, and minimal touching and more… They will use other enthusiastic methods and body language for teaching!
o CHAIRLIFTS: If your child is age 3-7, the Instructor will need to physically touch your child for assistance on the chairlift. The Instructor will be wearing the appropriate PPE. If your child is age 8 and up, they will be taught by the instructor how to use the chairlift starting with the baby chair. Children will be riding the chairlift with their skiing cohort group only. Parents in the Line ups as well as Lift Attendants may be involved in assisting your child.
o PHYSICAL ASSISTANCE ON THE SLOPES: Your child may also require physical assistance on the slopes in the case of falls, and for moving around the slopes. The Instructor will be wearing the appropriate PPE when assisting.
o INSTRUCTOR PPE: Instructors will be required to wear face, hand and eye coverings. Please note: The Instructors may need to remove a covering to clearly speak to a child needing assistance or instruction.
o PHYSICAL DISTANCING WHILE SKIING: Physical distancing within a lesson group may not be possible at all times. Instructors will attempt to physically distance as much as possible from other groups during the lesson time.
o ILLNESS DURING THE LESSON: If your child becomes ill during the lesson, your child will be removed from the lesson, you will be called immediately and you must go home and isolate. All other members of the lesson group will be informed. If you are uncertain of your symptoms, use the Government on-line self-assessment test at (https://covid-19.ontario.ca/self-assessment/) or Telehealth at 1-866-797-0000 for further guidance and to determine if you can come skiing on your next lesson day or if a Covid test is required. Please contact the Snow School with an update within 24 hours. Contact tracing will begin if a positive test result is confirmed.
o REFUND POLICY IF DAGMAR RESORT LTD. MUST SHUT-DOWN DURING THE 8-WEEK PROGRAMS DUE TO COVID-19: Please view www.skidagmar.com for all details of the Covid-19 refund policy.
o OTHER GENERAL LESSON POLICIES AND PROCEDURES: All other non-Covid related lesson policies and procedures (including make-up classes, refund policies and lesson operations) can be found on the web-site and on your confirmation letter. Please carefully read and understand these policies prior to the first day of your lesson program!!
All protocols outlined in this document are subject to change based on updates
and recommendations from public and regional health authorities.