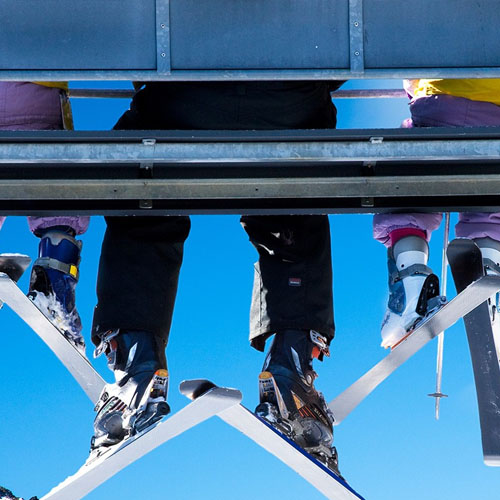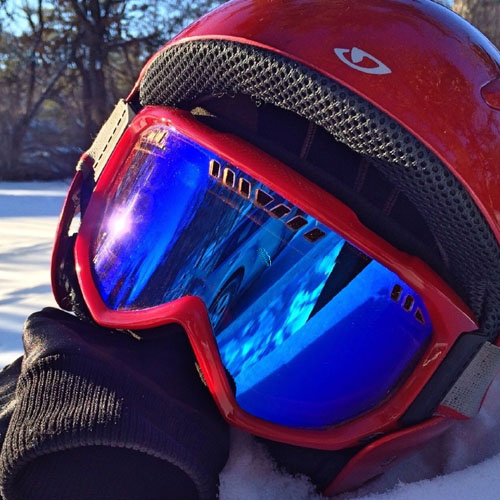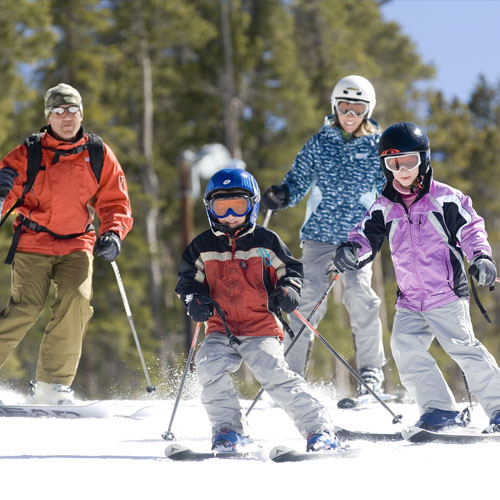 +Add Person | VIP Private Program
$620.35 + HST
For customers that have already bought an 8 Week Private Program for one person and now need to add another person.
Note: Only buy this item if you have already registered a first person for a Private Program.
Important Please Read:
Terms & Refund Policy
Description
Additional information
• 8 Week Program is 7 Lessons & 1 Ski Day • Program Lessons will NOT take place on Family Day Weekend. • Program Passes are valid on Family Day Weekend for skiing or snowboarding with no lesson on your program day. • All programs require pre-registration. Please Register Early. • Prices include Dagmar Program Pass. Program Passes are valid open to close on the day of your program. • Programs can be closed at any time prior to start dates as a result of full participation. • Lessons and Programs WILL RUN IN ALL WEATHER CONDITIONS. • Please plan your dress accordingly to Dagmar's weather conditions and daily forecast • A Make-Up-Day is provided on Mar.07 or 08 if Dagmar Ski Resort Must Close due to Weather Conditions or unforeseen circumstances. • One extra ski day is available on Mar.07 or 08 weekend for parents who miss a class due to extreme cold temperature such as -25 without the wind chill. • Programs MUST be cancelled a minimum of 3 weeks prior to start date. • There are no refunds once the program starts. • Refunds for special exceptions; with a Doctor's Note, a pro-rated amount may be credited less administration fee. • Helmets are Mandatory for all program participants. • STRICTLY PROHIBITED – PARENTS & VISITORS MUST NOT BE WALKING ON THE SNOW. All Parents and Guests MUST HAVE A VALID TICKET. Please RESPECT this very important safety notice. • Where you may be walking, without realizing it, could be THE SKIERS & SNOWBOARDERS LANES and are strictly for the skiers/riders and not for a casual walk-about. For the safety of everyone, please abide to this rule. • Failure to abide will result in having to leave the premises. • We understand the importance of being with your child. Dagmar has introduced a Special Walking Ticket; that is available for purchase for non-skiing parents to use at the Magic Carpet Area Only. You will be required to understand the responsibility of staying within the bounds of the Magic Carpet. Please see details in the Private Lesson Section of our brochure or website • All services include a non-refundable administration fee of $53.10 plus HST per person • There are NO REFUNDS for late or missed lessons.
PLEASE READ THE FOLLOWING CAREFULLY
CONDITIONS OF SEASON PASS, PROGRAMS & ALL PRODUCTS OR SERVICES PURCHASED
1. Dagmar Resort Limited reserves the right to revoke or remove the season pass privileges or any person not complying with ski area rules. This includes bad behaviour and foul language. The season pass or ticket may be removed by any of our Management or the Ski Patrol.
2. Season Pass & Tickets must be worn on the arm or jacket while skiing and visible to Dagmar Staff. Loops are provided, Arm-Bands are available for sale. keeping your Pass safe is your responsiblity.
3. Season Passes are NOT TRANSFERABLE. Attempted transfer will result in the immediate removal of the pass.
4. Lost or Stolen Season Passes must be reported immediately to the office. A charge of $75.00 will apply for a first time replacement, a second replacement is 50% of pass cost.
5. If a Season Pass is forgotten, a lift ticket must be bought. Regular rates will be charged for occurrences.
6. Season Passes are not refundable. Passes or tickets are not prorated.
7. Season Passes or any other products not picked up, will NOT be refunded or credited. Once a purchase is made it is your responsibilty to pick-up at your convenience when Dagmar is open. All products expire at seasons end.
8. Cash, Money Order, Visa or Mastercard are accepted. NO CHEQUES after December 1st.
9. All purchases are subject to a non-refundable administration fee of $53.10 +HST.
10. All purchases made in error or duplicated are subject to admistration fees.
11. Parent or guardian's signature is required for persons under 18 years of age.
12. Proof of age or student card must be shown when purchasing a Season Pass.
13. Dagmar Reserves the Right to to deny any persons entry to it's facility at it's sole discretion.
14. Bullying of anykind in person or on social media is not acceptable and will not be tolerated.
DAGMAR RESORT RESERVES THE RIGHT TO MAKE ANY CHANGES, INCLUDING CHANGES TO PRICES, DATES, SCHEDULES & LIFT OPERATING TIMES. DAGMAR IS NOT RESPONSIBLE FOR LOST OR STOLEN OR DAMAGED EQUIPMENT, PERSONAL BELONGINGS or LOST PURCHASED PRODUCTS. BULLYING OF STAFF BY CUSTOMERS IN PERSON OR ON SOCIAL MEDIA IS NOT ACCEPTABLE AND WILL NOT BE TOLERATED. DAGMAR RESERVES THE RIGHT TO DENY ANY PERSONS ENTRY TO IT'S FACILITY AT IT'S SOLE DISCRETION.
BEWARE OF SKIER'S RESPONSIBILITY CODE.
I hereby absolve Dagmar Resort Limited, its employees and instructors from all claims from damages or injuries sustained by myself or all listed dependents.
Dagmar Refund Policy
Refunds are not guaranteed and are at the sole discretion of Dagmar Management. If a refund is approved a $53.10 +HST administration fee will be applied to each item refunded.  No Refunds after December 15th.
Season Pass & Programs:
You will receive a refund, less $53.10 +HST Administration fee for each pass or program if you request a refund before December 01. After December 01, there will be NO REFUNDS. You may request in writing to transfer the pass or program to next the season.
During Ski Season:
To receive a pro rated Credit Note for the next season Pass or Program due to accident or illness is solely at the discretion of Dagmar Management and a doctor's note will be required and Seasons Pass must be returned.
Area Lift Ticket and Rental Equipment:
No refunds will be issued for area tickets or rental equipment.
Lift Tickets that fall off or are lost:
Lost ticket will NOT be replaced. You are responsible for your ticket after purchase.
Coupon Books, Packs of Lift Tickets or Trail Tickets, Packs of Lessons. No Refunds will be issued. Lost Product will NOT be replaced. You are responsible for your product after purchase.
Discover Programs: No Refunds
Description
For customers that have already bought an 8 Week Private Program for one person and now need to add another person.
Note: Only buy this item if you have already registered a first person for a Private Program.
Additional information
| | |
| --- | --- |
| Start Date | Jan. 11, Jan. 12 |