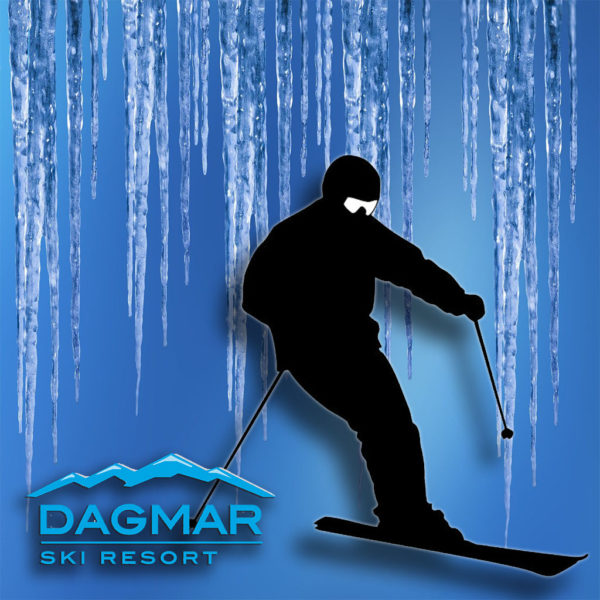 Instructor ID Card 2023
$25.00 + HST
INSTRUCTOR PHOTO I.D PASS LINK
PLEASE READ CAREFULLY:
1. THIS IS NOT A SEASON'S PASS, IT IS A PHOTO ID: If you are coming to ski/ride on a day off, you must present this pass to the Ticket Desk and have a ticket printed to be used for the day.
2. COST: $25.00 plus tax.
3. PAYMENT: by etransfer to online@skidagmar.com
4. YOUR PHOTO: must be uploaded (a clear, close-up, colour photo)
5. DEADLINE: Dec. 23rd (it takes 5 days to process your pass. Do not send your form in on the day you are coming. It will not be ready for pick-up)
6. NOT COMING ON DAYS OFF or ALREADY HAVE A SEASON'S PASS? You do not need to purchase the Photo ID if you are only coming to Dagmar on your teaching days or if you already have a season's pass.
7. OPENING DAY: We are aiming for Dec. 10th/11th
8. PICK_UP TIMES for YOUR PASS: Monday-Friday from 10:00am – 4:00pm
Important Please Read
Terms & Refund Policy
Description
Health & Safety
This offer is only available to people that are current Snow School Staff hired for the 2022/2023 season. Photo ID Cards must be purchased before December 17, 2022. TO: Dagmar Resort Limited, My Snow School Inc., and their directors, officers, employees, instructors, agents, representatives, volunteers, independent contractors, subcontractors, sponsors, successors and assigns (hereinafter collectively referred to as the "Releasees"). In this Release Agreement the term "Snow School Programs" includes skiing and snowboarding lessons and orientation or instructional sessions; guided ski and snowboard tours and clinics; competitions and events; and access to the ski area and use of all facilities including lifts. ASSUMPTION OF RISKS I am aware that skiing and snowboarding and participating in Snow School Programs involve many risks, dangers and hazards including, but not limited to: boarding, riding and disembarking ski lifts; changing weather conditions; avalanches; exposed rock, earth, ice, and other natural objects; trees, tree wells, tree stumps and forest deadfall; the condition of snow or ice on or beneath the surface; variations in the terrain which may create blind spots or areas of reduced visibility; variations in the surface or sub-surface, including changes due to man-made or artificial snow; variable and difficult conditions; streams, creeks, and exposed holes in the snow pack above streams or creeks; cliffs; snowcat roads, road-banks; collision with lift towers, fences, snow making equipment, snow grooming equipment, snowcats, snowmobiles or other vehicles, equipment or structures; collision with other persons; loss of balance or control; failure to act safely or within one's own ability or to stay within designated areas; negligence of other skier, snowboarders and other persons; slips and falls; ski or snowboard equipment failure, using ski lifts without an instructor of other adult present (even if a minor); using features contained in the Terrain Park and NEGLIGENCE ON THE PART OF THE RELEASEES, INCLUDING THE FAILURE ON THE PART OF THE RELEASEES TO TAKE REASONABLE STEPS TO SAFEGUARD OR PROTECT ME FROM THE RISKS, DANGERS AND HAZARDS REFERRED TO ABOVE. I am also aware that the risks, dangers and hazards referred to above exist throughout the ski area and that many hazards are unmarked. I FREELY ACCEPT AND FULLY ASSUME ALL SUCH RISKS, DANGERS AND HAZARDS AND THE POSSIBILITY OF PERSONAL INJURY, DEATH, OR PROPERTY DAMAGE OR LOSS RESULTING THEREFROM. RELEASE OF LIABILITY, WAIVER OF CLAIMS AND INDEMNITY AGREEMENT In consideration of the Releasees accepting my application for a Season Pass and/or a Snow School Program and permitting my use of the lifts, ski runs, trails, terrain parks, race courses, restaurants, day lodge and other ski area facilities (hereinafter "the facilities"), and for other good and valuable consideration, the receipt and sufficiency of which is acknowledged, I hereby agree as follows: 2. TO HOLD HARMLESS AND INDEMNIFY THE RELEASEES from any and all liability for any damage to property of or personal injury to any third party, resulting from my use of or presence on the facilities; 3. This Agreement shall be effective and binding upon my heirs, next of kin, executors, administrators, assigns and representatives, in the event of my death or incapacity; 4. This Agreement and any rights, duties and obligations as between the parties to the Agreement shall be governed by and interpreted solely in accordance with the laws of the Province of Ontario and no other jurisdiction; and 5. Any litigation involving the parties to this Agreement shall be brought solely within the Province of Ontario, and shall be within the exclusive jurisdiction of the Courts of the Province of Ontario. • In entering into this Agreement I am not relying upon any oral or written representations or statements made by the Releasees with the respect to the safety of skiing or snowboarding other than what is set forth in this Release Agreement. OPERATING DATES A. Dagmar will be closed on Mondays and Tuesdays except holidays. The regular operating schedule begins after the Christmas Holidays. B. Instructor IDs are valid from Opening Day, approximately December 2019 to the end of the season, approximately the end of March Break 2023. Dates are weather dependent. C. Closing times during March Break will change to 7:00pm or earlier D. DAYS & TIMES ARE SUBJECT TO SCHEDULE CHANGE & CLOSURE DUE TO WEATHER CONDITIONS & UNFORSEEN CIRCUMSTANCES – Always call or check Facebook before driving out. DAGMAR RESORT RESERVES THE RIGHT TO MAKE ANY CHANGES, INCLUDING CHANGES TO PRICES, DATES, SCHEDULES & LIFT OPERATING TIMES. DAGMAR IS NOT RESPONSIBLE FOR LOST OR STOLEN OR DAMAGED EQUIPMENT, PERSONAL BELONGINGS or LOST PURCHASED PRODUCTS.
Dagmar Resort Refund Policy
ALL 2022/2023 SEASON PASSES - Prior to December 1st 2022 - Refunds:
• 90%* Refund for any reason or
• 100% Credit Note for next season
ALL 2022/2023 SEASON PASSES - After December 1st 2022 – No Refunds
There are NO Refunds. *Should Government and/or Health Authorities require Dagmar Resort Ltd. to close during the season due to Covid, prorated credit notes will be applied to the 2022/2023 SEASON PASSES
Shut Down 14 to 28 days 20%
Shut Down 29 to 42 days 30%
Shut Down 43 to 57 days 40%
Shut Down More than 57 days 70%
Due to Accident or Illness During Ski Season:

ALL 2022/2023 SEASON PASSES
No Refunds. You may request a prorated Credit Note for the next season due to accident or illness, it is solely at the discretion of Dagmar Management and a doctor's note may be required. The Seasons Pass must be returned to Dagmar, calculations for prorating for the next season will begin only after pass has been returned to Dagmar Resort.
Lift Ticket, Lift Ticket & Equipment Rental Packages:
No Refunds will be issued, tickets and packages may be transferred to another day Dagmar is open at the discretion of Dagmar management.  May be transferred during current season only. 
Coupon Books, 8 Packs of Lift Tickets:
No Refunds will be issued. Coupon Books Expire at end of season. 8 Packs may be extended to the next season at the discretion of Dagmar management.
7-Week Lesson Programs & Camps
  *   90% refund if request is submitted three (3) weeks prior to lesson start date.
  *   100% credit note for next season
  *   In the case of Lock-Down, Illness or Injury - After Lesson Program Has Started:  Pro-rated amount minus 10% admin. fee.  This amount will be a credit note for next season
  *   In the case of Lock-Down, Illness or Injury - After Lesson Program Has Started:  Pro-rated amount minus 20% admin. fee for a refund to be processed.
All other Products Sold on Dagmar Property:
No Refunds. Credits note may apply at the sole discretion of Dagmar Management.
Opened items: No refunds No exchanges
Please Be Advised:
-Lost Product will NOT be replaced.
-You are RESPONSIBLE FOR YOUR PRODUCT after purchase.
-Lift Tickets that fall off or are lost will NOT be replaced.
Due to certain unforeseen conditions, a refund less a 25% admin fee may be granted at the sole discretion of Dagmar Management.
PLEASE READ THE FOLLOWING CAREFULLY
CONDITIONS OF SEASON PASS, ALL PRODUCTS OR SERVICES PURCHASED
Dagmar Resort Limited reserves the right to revoke or remove the season pass privileges or any person not complying with ski area rules. This includes bad behaviour and foul language. The season pass or ticket may be removed by any of our Management Staff or the Ski Patrol. No refunds will be given.
Season Pass & Tickets must be worn on the arm or jacket while skiing and visible to Dagmar Staff. Loops are provided; Arm-Bands are available for sale. Keeping your Pass safe is your responsibility.
Season Passes are NOT TRANSFERABLE. Attempted transfer will result in the immediate removal and termination of the pass. No Refunds given.
Lost or Stolen Season Passes must be reported immediately to the office. A charge of $75.00 will apply for a first time replacement, a second replacement is 50% of pass cost.
If a Season Pass is forgotten, a lift ticket must be purchased. Regular rates will be charged for occurrences.
Season Passes are not refundable. Passes or tickets are not prorated.
Season Passes or any other products not picked up, will NOT be refunded or credited. Once a purchase is made it is your responsibility to pick-up at your convenience when Dagmar is open. All products expire at season's end.
E-transfer, Cheque are accepted. NO CHEQUES after December 1st.
If management offers a refund at their sole discretion, each purchased product is subject to a non-refundable administration fee of 25% at the sole discretion of Dagmar Resort.
All purchases made in error or duplicated are subject to administration fees.
Parent or guardian's signature is required for persons under 18 years of age, adults must read and initial their own waivers.
Proof of age or student card may be requested when purchasing a Season Pass.
Dagmar Reserves the Right to deny any persons entry to its facility at its sole discretion.
Bullying of any kind in person or on social media is not acceptable and will not be tolerated; you will be banned from Dagmar property. No refunds will be provided.
DAGMAR RESORT LTD RESERVES THE RIGHT TO MAKE ANY CHANGES, INCLUDING CHANGES TO PRICES, DATES, And SCHEDULES & LIFT OPERATING TIMES. DAGMAR IS NOT RESPONSIBLE FOR LOST OR STOLEN OR DAMAGED EQUIPMENT, PERSONAL BELONGINGS or LOST PURCHASED PRODUCTS. BULLYING OF STAFF BY CUSTOMERS IN PERSON OR ON SOCIAL MEDIA IS NOT ACCEPTABLE AND WILL NOT BE TOLERATED. DAGMAR RESERVES THE RIGHT TO DENY ANY PERSONS ENTRY TO its FACILITY AT its SOLE DISCRETION.
PLEASE BE AWARE OF SKIER'S RESPONSIBILITY CODE.
I hereby absolve Dagmar Resort Limited, its employees and instructors from all claims from damages or injuries sustained by myself or all listed dependents.
Description
INSTRUCTOR PHOTO I.D PASS LINK
PLEASE READ CAREFULLY:
1. THIS IS NOT A SEASON'S PASS, IT IS A PHOTO ID: If you are coming to ski/ride on a day off, you must present this pass to the Ticket Desk and have a ticket printed to be used for the day.
2. COST: $25.00 plus tax.
3. PAYMENT: by etransfer to online@skidagmar.com
4. YOUR PHOTO: must be uploaded (a clear, close-up, colour photo)
5. DEADLINE: Dec. 23rd (it takes 5 days to process your pass. Do not send your form in on the day you are coming. It will not be ready for pick-up)
6. NOT COMING ON DAYS OFF or ALREADY HAVE A SEASON'S PASS? You do not need to purchase the Photo ID if you are only coming to Dagmar on your teaching days or if you already have a season's pass.
7. OPENING DAY: We are aiming for Dec. 10th/11th
8. PICK_UP TIMES for YOUR PASS: Monday-Friday from 10:00am – 4:00pm
Health & Safety
Dagmar Resort's Health & Safety Commitment
Working Together, Helping to Keep You & Your Families, Our Employees & Communities Safer
Skiing and snowboarding continues with our health and safety commitment in providing you and your family a great guest experience!
The wellness of our guests and staff is of paramount priority and our policies stand to elevate our existing high standards of hygiene and cleanliness procedures.
We want you to enjoy everything the hill has to offer and to feel safe comfortable and confident during your visit.
Please stay informed with the most up-to-date resort information before visiting.
What to Expect When Arriving at Dagmar 2022 2023
Quick-Check List before Visiting Dagmar
Dagmar may change the hours of operation; always call ahead, check on social media or our website for hours of operation, capacity limits & additional updates.
1. All guests are requested to make ONLINE Reservations for the day and time of visit.
2. Without a reservation or a program pass you may be asked to visit on another day should DAGMAR be at capacity.
3. To help manage capacity at Dagmar, access to Dagmar may be granted with a confirmed reservation and/or a pre-purchased pass, lesson or program.
4. There may be limited numbers of customers on the snow, everyone must have a valid ticket, if parents wish to be on the snow with their child, they must purchase a ticket and abide by the Alpine Responsibility Code.
5. We may limit the number of daily non skiing guests if busy.
6. Chalet access may be reduced if at capacity.
7. Please arrive dressed & prepared to hit the slopes, there is a limited number of lockers available.
8. The bathrooms will be accessible, there may be long waits during certain time and days
9. The restaurant will be open and there may be long waits during certain time and days
10. The coffee and lounge bar will be open with the gift-shop selling basic necessities.
11. You must NOT bring any food into the chalet; keep personal belongings locked in your car.
12. Seating inside at the tables will be for restaurant and bar patrons which may be time limited. Picnic tables will also be available outside for your food purchases.
13. Purchase products online. The outside ticket windows will be accessible & onsite sales may be limited depending on capacity at any given time
14. Please pick up your pass once you receive confirmation that it is ready
15. Pictures – For passes & program you need to email photos to us a minimum of 2 weeks prior to opening. We are unable process last minute photos.
16. Dagmar will no longer be taking photos. A $15.00 per person charge will be added if a photo needs to be taken.
Dagmar will be using our ONLINE Reservations during 2022-2023 season; we ask pass-holders and customers wishing to purchase lift and rental tickets to make reservations.
• By making reservations, this will help controlling congestion on the slopes and allows everyone an equal opportunity to enjoy the hills
Plexiglas barriers have been installed at pertinent locations.
• Reminder signage has been placed around the resort.
• We strongly encourage contact-less payment methods.
• The Main Chalet, Restaurant, Lounge & Gift Shop will be open.
• Please use your car as much as possible for storing equipment. Please do not litter your garbage onto the parking lot.
• Lift Tickets, Rentals, Season Passes & Programs for activities are available for pre-purchase online, this is the recommended method to purchase.
• Be Prepared to enjoy the outdoors and dress appropriately for the weather.
Office
• Cashless payment methods available and preferred
• Pass pickup should be done prior to opening, once you receive your confirmed for pickup email please make arrangements to do so.
• Last minute pass pick-ups will generate long delays and distanced line-ups.
• Pass Photos will no longer be taken in-house. PLEASE UPLOAD YOUR PHOTO WHEN PURCHASING A PASS OR EMAIL IMMEDIATELY AFTER.
• We are not able to process photos sent in less than 2 weeks prior to opening. You must send in your photo within 2 weeks after purchase.
• Online bookings – If it's necessary to take your photo, there will be a fee of $15.00 per photo.
Chalet Indoors
• Sanitize hands before entering the lodge. Hand sanitizer dispensers are installed throughout Dagmar.
• Face Masks, although not required when entering the chalet can be recommended.
• Dagmar may limit the number of people at all locations within the chalet.
• Only 2 visiting family members for viewing per child will be permitted due to capacity.
• Unfortunately, there will be no extra viewing for extended family members and friends.
• The chalet is available for purchasing food & beverages, gift shop items,
• There is a no return and no refund policy for any purchased items.
Getting Ready to Ski or Snowboard
• Please be ready to ski or snowboard and leave your belongings in your vehicle. Please do not litter garbage from your vehicle.
• Bags, backpacks can be placed in lockers in the Chalet.
• Daily Locker Rentals and limited shelving will be available on a first come first served basis
• Dress for the weather as the chalet may be at capacity and there may be minimal areas to get dressed to go outside.
• A quick warm-up and changing area room will be available on weekends at the West Chalet
• Masks are available for sale at the gift shop.
Purchasing Lift Tickets, Rentals and Lesson Check-In
• Guests may pre-purchase certain products ONLINE and same-day reservations for lift tickets and rentals. Products may be limited online.
• Onsite sales may be limited, due to capacity.
• Please arrive a minimum of 50 minutes to any scheduled lesson and earlier if renting equipment.
• Dagmar team members will be present to manage line-ups & communications.
Snow School Lessons & Programs
• Please be ready to ski or snowboard and leave your belongings in your vehicle.
• Dress for the weather as the change areas in the WEST CHALET are limited and there may be minimal areas to get dressed.
• Please refer and read carefully to the Covid-19 Protocol Policy set by My Snow School
Equipment Rental & Guest Use of Rentals
• Hand sanitation stations will be available at high touch points areas (boot areas, helmet areas, and counter spaces).
• Equipment rented for 7 Week Programs will be pre-set and ready for 2nd day of programs.
• Prepare for above normal line-ups while getting your rentals during holidays and weekends
• Returned rentals will be disinfected before being placed back into service.
Food and Beverage
• Cashless payment methods available and are preferred.
• Enhanced cleaning of high touch surfaces and equipment.
• Outdoor picnic areas and take-out are available.
• Tables will be secured for Dagmar food and beverage purchases only.
• Table Time limits may be in effect to allow all visitors comfortable access.
• Food not purchased from our cafeteria is NOT allowed in chalet; picnic tables are available for small bagged lunches.
Lift Operations
• Prepare for above normal line-ups during the holidays and weekends.
• Disinfecting measures for lift carriers & stations may vary based on practicality, & weather conditions.
• PPE may be used by Team Members to protect themselves and our guests.
Hill Access
• Access is only to pass holders, valid ticket holders and booked lessons.
• Persons without a valid ticket will not be permitted on the hill.
• Everyone must have a valid ticket, ticket checking & security will be on the slopes.
• If parents wish to be on the snow with their child, they must purchase a ticket and abide by the Alpine Responsibility Code.
Washroom Use
• Frequent cleaning & disinfection of washrooms is scheduled.
• Dagmar team members may be present to help manage line-ups & communications.
• Enhanced cleaning protocols are implemented throughout our resort, with additional focus on the cafeteria, high traffic and high contact areas.
• Ecolab is the leader in hygiene and infection prevention solutions and services. Dagmar will be involved with the Ecolab Science Certified Program and staff will be trained by Ecolab professionals.
Guest Responsibilities:
• Stay informed on Covid-19 related information and updates.
• Feeling ill; you must not visit if you are feeling ill and are uncertain of your symptoms, use the Government on-line self-assessment test at (https://covid-19.ontario.ca/self-assessment/) or Telehealth at 1-866-797-0000 for further guidance and to determine if you can come skiing or if a Covid-19 test is required.
• Frequent Hand washing and sanitization is necessary. Use hand washing/sanitizing stations provided.
• Optional mask wearing while indoors.
• Avoid touching your face, eyes, nose and mouth.
• Clean personal sports equipment frequently.
Respect the Rules:
• Clients are reminded that changes to our operating plans may be required, always check before visiting.
• Please be respectful of each other's time and please be kind, we are here to help you!
Dagmar Resort Management Rights
Management reserves the right to make any changes at any time to any products offered to any products pricing or to operating and closing schedules at any time. Management further reverses the right to capacity control or to any and all other changes which are or will be implemented.